MinecraftSetups - CEO
Staff member
🔨 ADMIN
Our business relationship with Staticforge:



AnsestralSetups will allow a business relationship with Staticforge under the following terms:
The sale will only be allowed on the following site: https://www.mc-tr.com/
The AnsestralSetups team must know about all sales made by Staticforge.
Staticforge must make payments every end of the day.
Statiforge members must respect the AnsestralSetups work ethic.
No copies will be sold outside the Turkish language.
The AnsestralSetups team must have administrative access to all Staticforge communication services.
AnsestralSetups can terminate this association at any time if he wishes so.
The distribution of benefits will be 60% AnsestralSetups for the creation of the setup and 40% Staticforge for the translation (Of every sale made in the Turkish language).
The Survival setup will be sold for 140 TL for the first 3 sales and then 180 TL, on the other hand, the SkyBlock setup will be sold from the beginning for 140TL
Staticforge only has the ability to sell the following setups:
Ansestral SkyBlock.
Ansestral Survival.
Under these terms, AnsestralSetups authorizes a sales license to Staticforge:
License Status:
Inv
alid
(We are not doing any more business )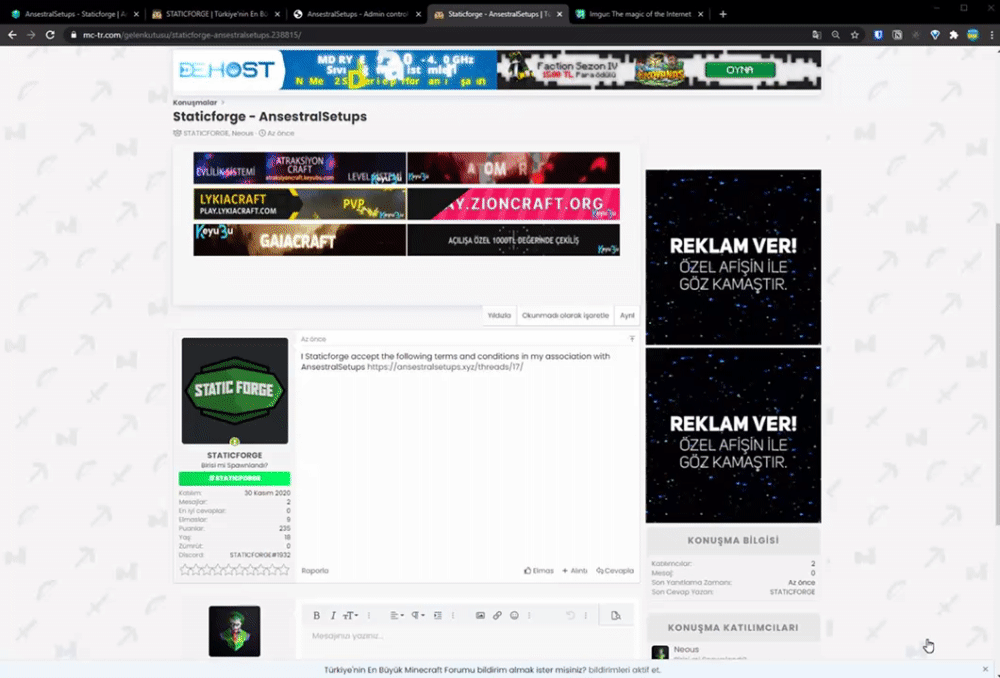 Last edited: