This is the best
Jobs
configuration in the market + the best GUI based progress system.
By:
AnsestralSetups
The plugin supports many Minecraft versions (
1.13 - 1.18+
).
​
Support

1.13.x,1.14.x, 1.15.x,1.16.x,1.17.x,1.18.x

​

Over

10,00

lines of configuration and code.

​

Well-configured &

100%

customizable by your preferences (Add custom rewards / Change MSG / Change items easily / etc).

​

Survival, Skyblock, Factions

& other survival-based game modes.

​

Sounds

for job level up.

​

Fireworks

for job level up.

​

Titles

for job level up.

​

Affordable

,

professional,

and

free support

from me (NeonDeex).​

12

jobs with his own progress menu​

Dynamic main job menu.​

Huge default jobs configuration.​
[!] This config contains also the jobs config not only the progression menus and the main menu.
• Main Menu
dynamic menu to join all the jobs and see more info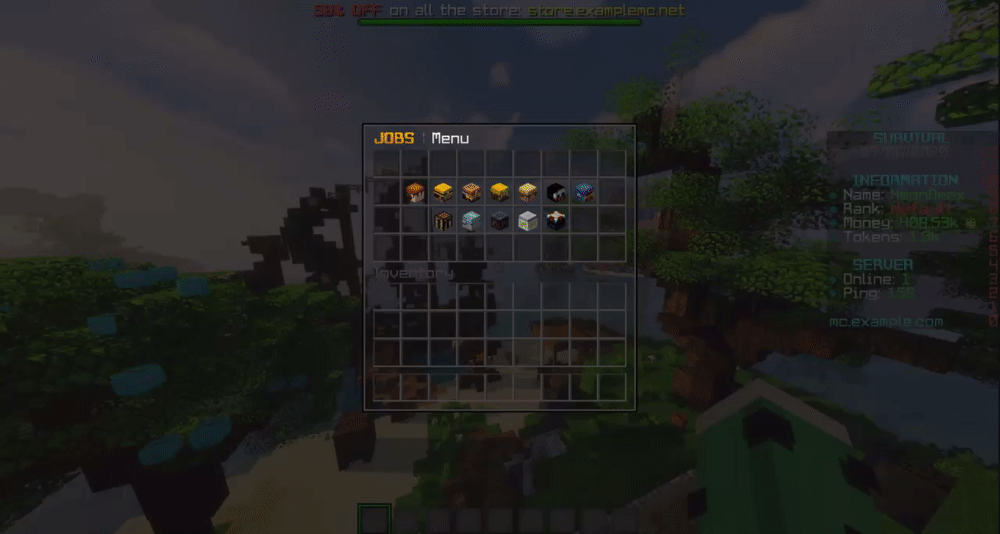 • Level up
example: it contains level up sound, fireworks, rewards, and a title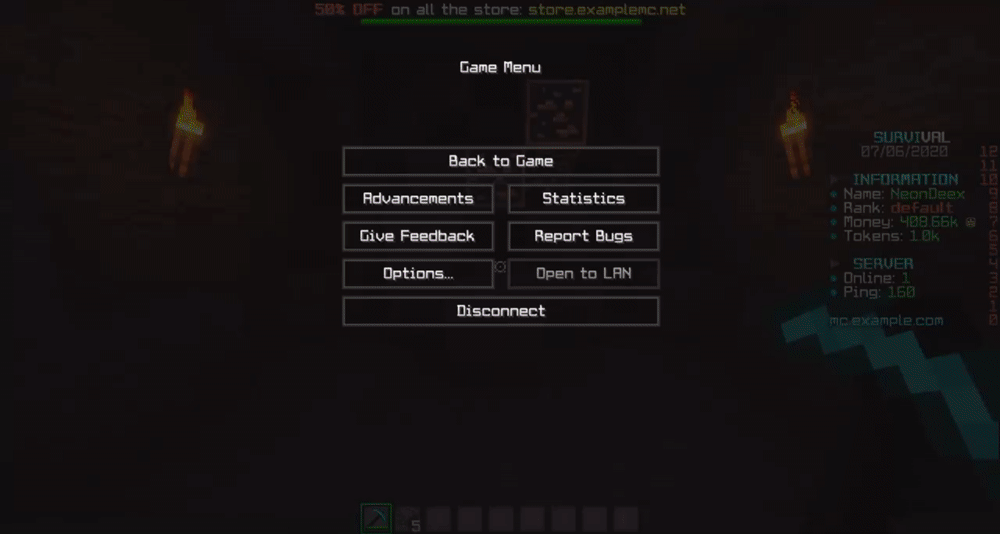 • Wood Cutter
earns money felling and planting trees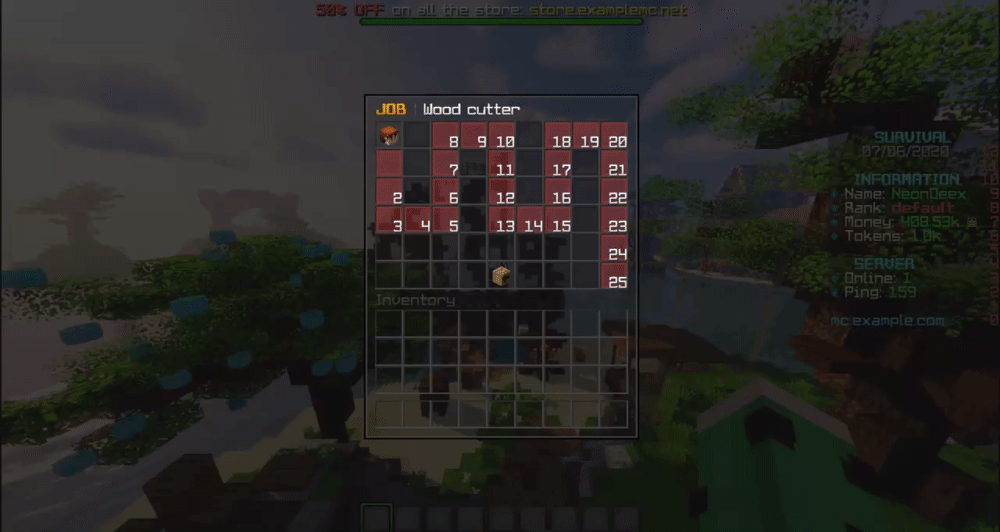 • Miner
earns money mining minerals and ores.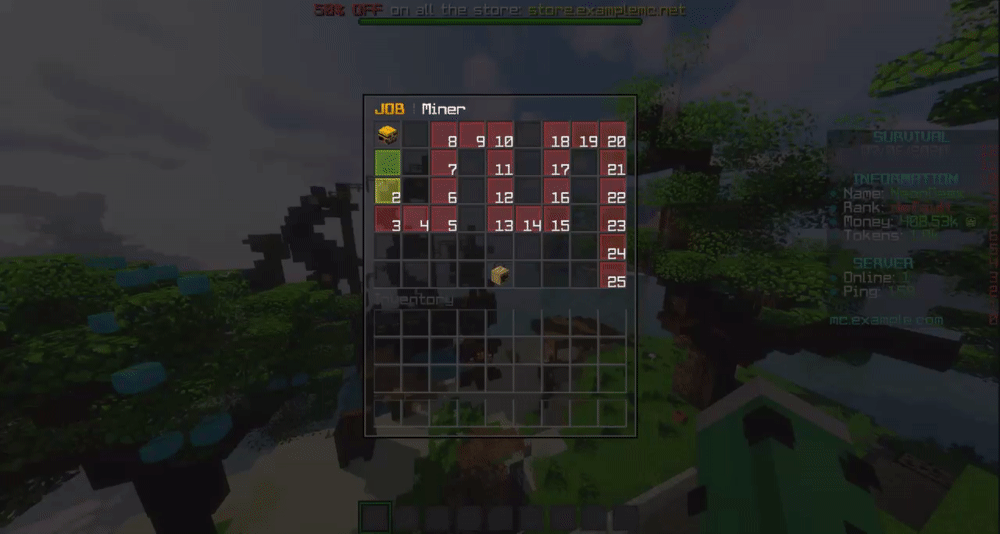 • Builder
earns money for building structures.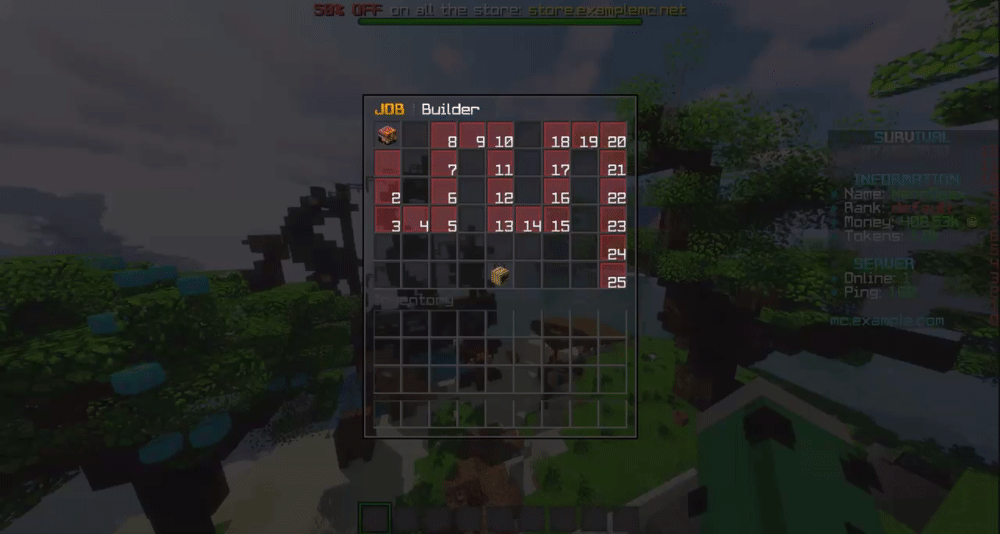 • Digger
earns money for terraforming the world.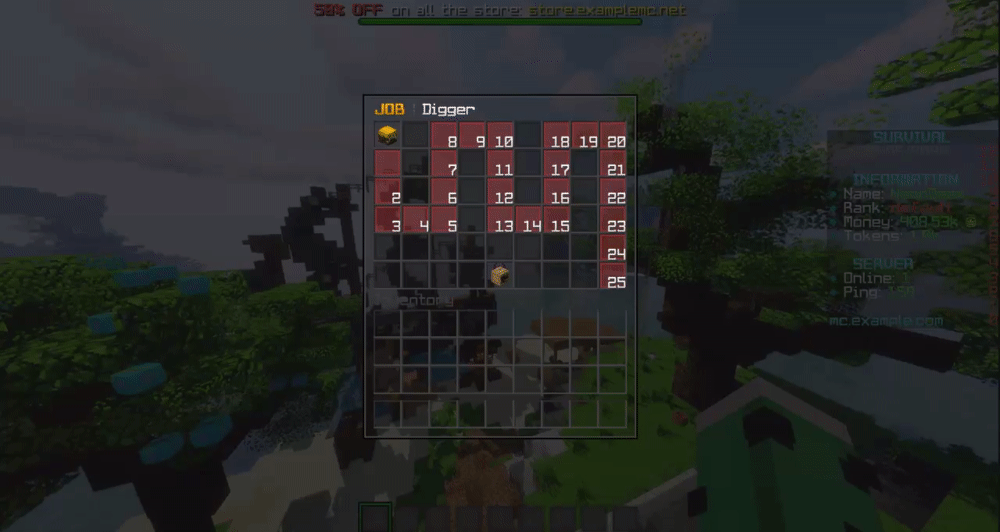 • Farmer
earns money farming crops.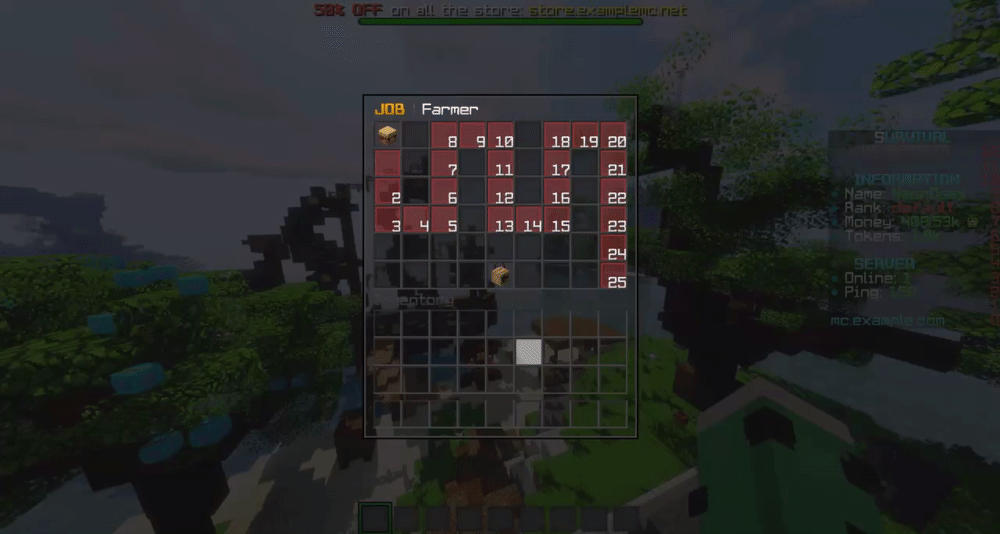 • Hunter
earns money killing animals and monsters.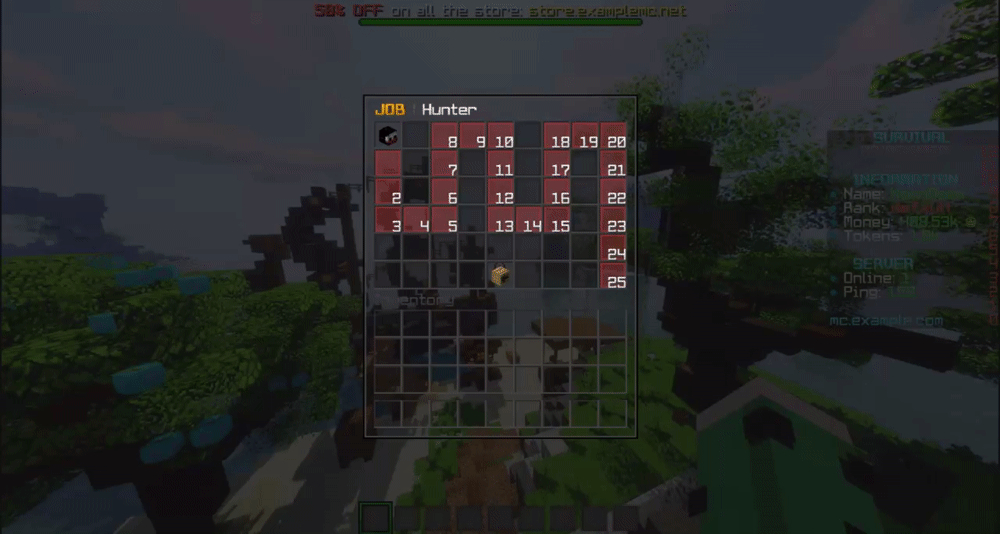 • Explorer
earns money from exploring map.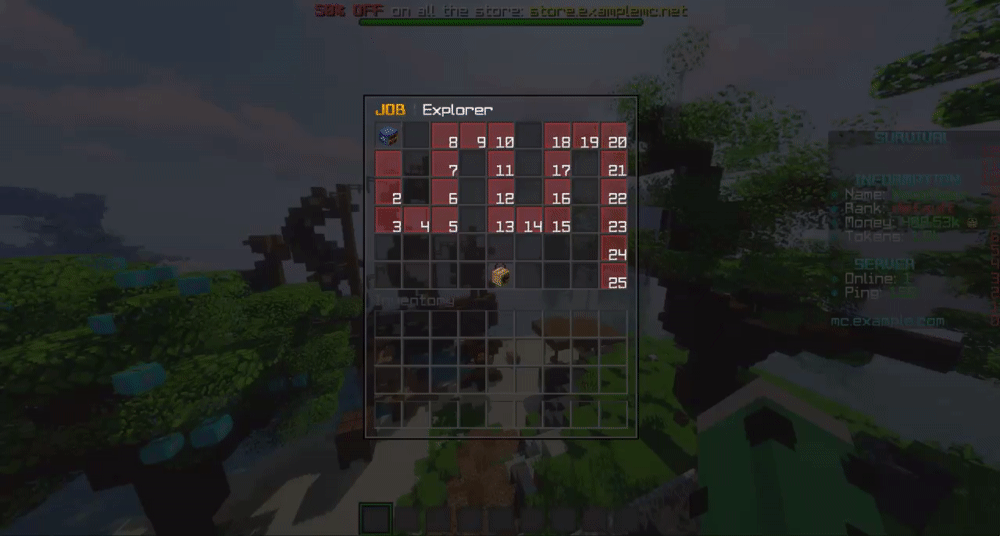 • Crafter
earns money from crafting items.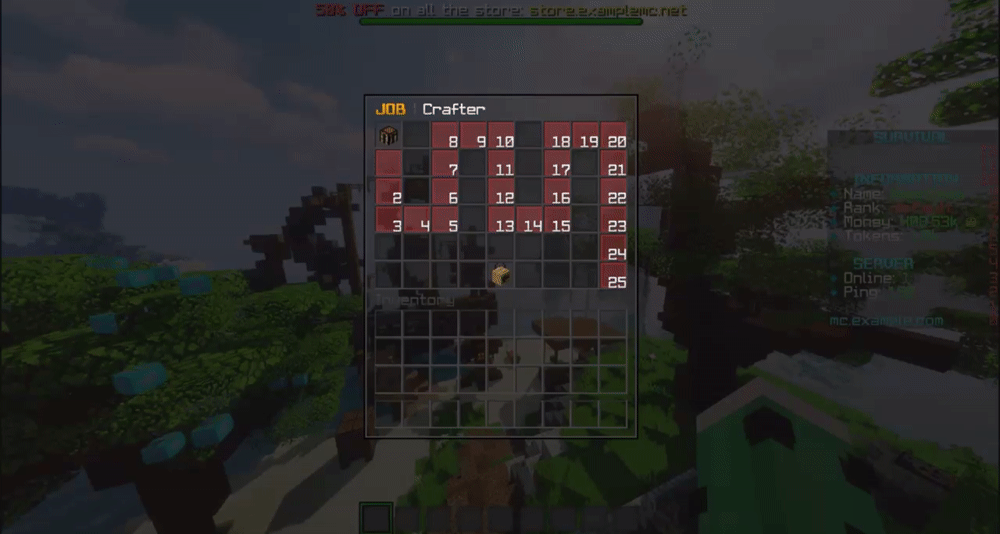 • Fisherman
earns money from fishing.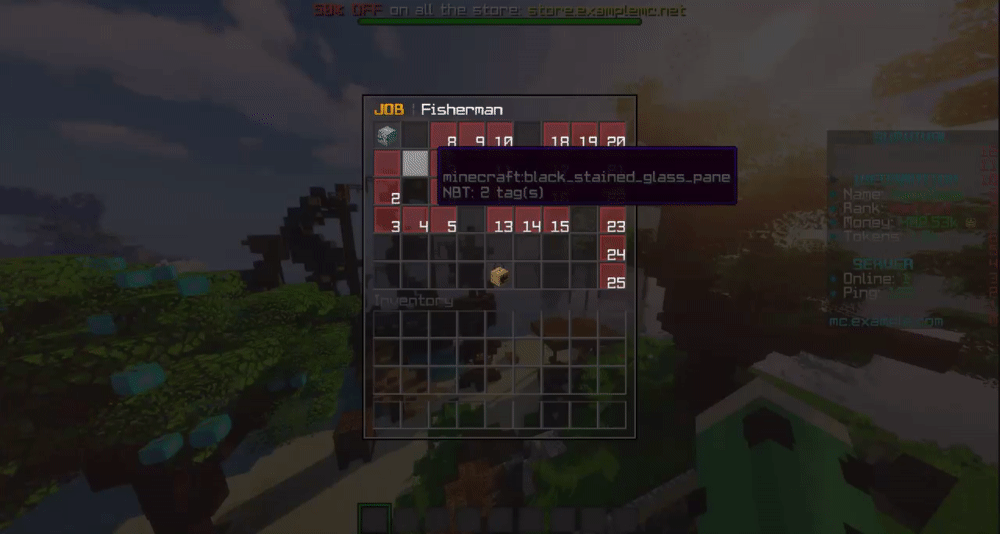 • Weaponsmith
earns money from crafting and repairing weapons.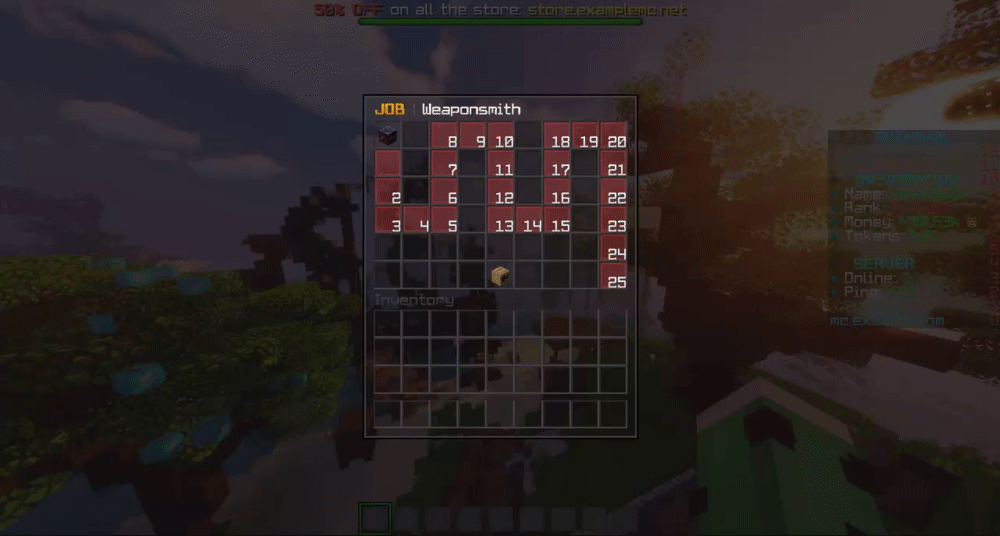 • Brewer
earns money brewing potions.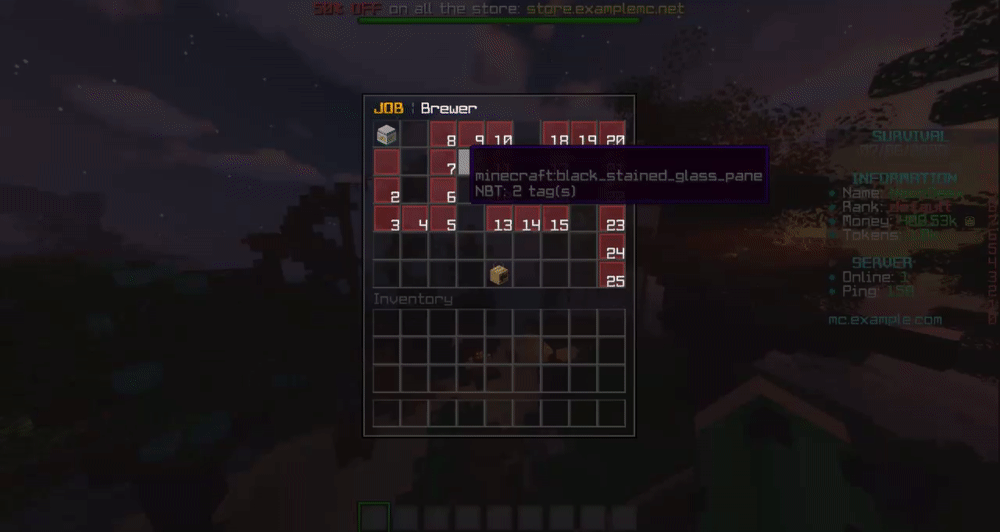 • Enchanter
earns money enchanting weapons.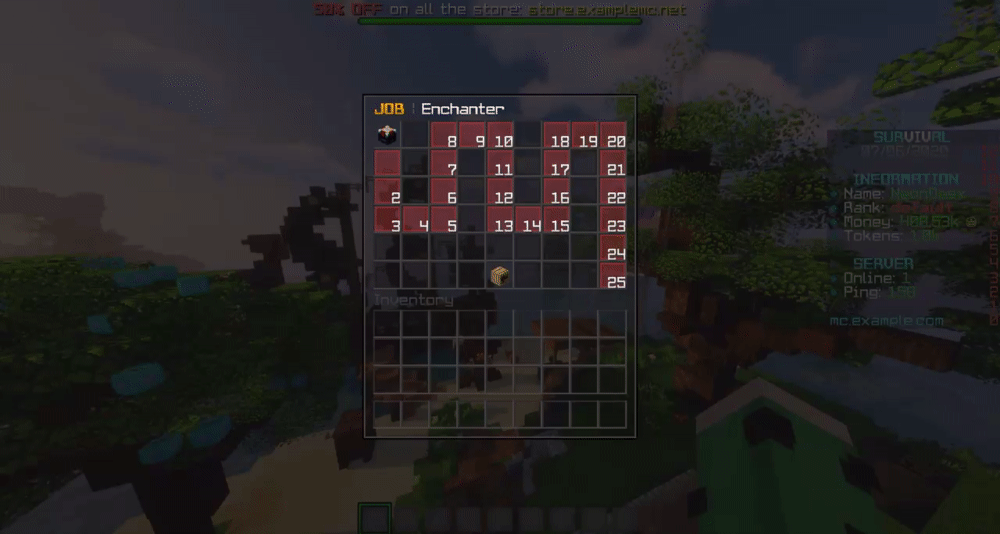 If you are a
setup vendor
, I want to tell you that we are selling licenses for setup vendors too, if you are interested contact us in the discord below.
Found an issue or bug with the plugin? Don't post them in the reviews section, you can simply join the discord community and open a ticket by just clicking the button below or PM here at AnsestralSetups, and I will reply to you inside 24-hours
.
By downloading this config, you agree to the following terms of use.
​
You will not redistribute/resell/forward/send this config to anyone for any reason.​

You will not post requests for support or report issues in the reviews section.​

You are not allowed to upload the web to a page of leaks.​

If you don't respect the rules, you will be banned.​

All purchases are final and no refunds will be given.Chargebacks/disputes will result in losing access to the plugin and future updates of it.​